Rotterdam 2021
Måneskin's ESC 2021 winning entry, Zitti e Buoni, has become the most watched live performance on the Eurovision Youtube Channel with over 49 million views.
Saturday, 05 June 2021
Elena Tsagrinou's Eurovision 2021 entry, 'El Diablo', is going global after the deal with Sony Music which will distribute the song worldwide.
Thursday, 03 June 2021
After last year's break the Eurovision Song Contest returned in 2021 and confirmed its title as the biggest live music event in the world by having 183 million viewers worldwide tuning in the event.
Monday, 31 May 2021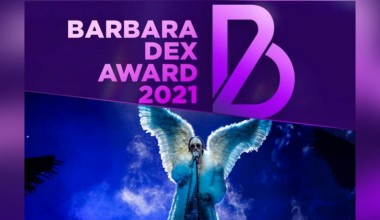 TIX from Norway is the winner of the Barbara Dex Award and will be taking home the trophy for the most notable and outstanding outfit in Eurovision 2021.
Sunday, 30 May 2021
The second part of the 'Eurovision Song Celebration' show will be broadcast this evening at 21:00 CET on the official Eurovision YouTube Channel during which we'll see the 'Live On Tape' videos of this year's ESC finalists.
Saturday, 29 May 2021