'Eurovision: Europe Shine A Light' : Marija Šerifović to feature in the special show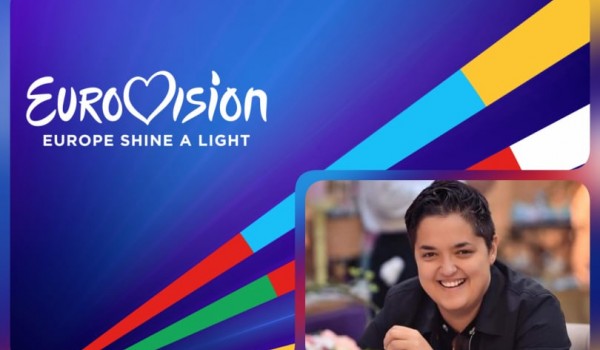 Tuesday, 28 April 2020
Marija Šerifović, the ESC 2007 winner, will be joining the line up of past Eurovision acts in the special show 'Eurovision: Europe Shine A Light' that will be replacing this year's cancelled Eurovision Song Contest.

The Serbian national broadcaster, RTS, has confirmed that Marija Šerifović , the winner of Eurovision 2007 with her entry, "Molitva" , will be appearing in the special show 'Eurovision: Europe Shine A light' scheduled for May 16. The Serbian act will be performing her ESC 2007 entry, which lately she performed on the empty streets of Belgrade and that will feature the alternative show in May.

Marija's name comes up after Helena Paparizou was added on the list of acts confirmed to appear on the special show. Eurovision: Europe Shine A Light is set to hit our screens on May 16 at 21:00 CEST in order to honor this year's 41 ESC representatives that didn't mamage to reach the Eurovision Stage due to the coronavirus pandemic.

Marija Šerifović in Eurovision

Marija Šerifović was the first act to represent Serbia as an independent country. The Serbian act topped the jury and public votingi in the national final and went on representing the country at Eurovision 2007 in Elsinki, Finland. In Elsinki she performed on May 10 her entry 'Molitva' (Prayer) in the 2nd semi final appearing fifteenth and came first with 298 points. Two days after, she took the trophy back home with 268 points, becoming Serbia's first up to date only Eurovision winner.Returning home, she was welcomed by more than 70,000 people in front of the Civic Assembly of Belgrade.