Eurovision Home Concerts : These are the acts to perform during the sixth episode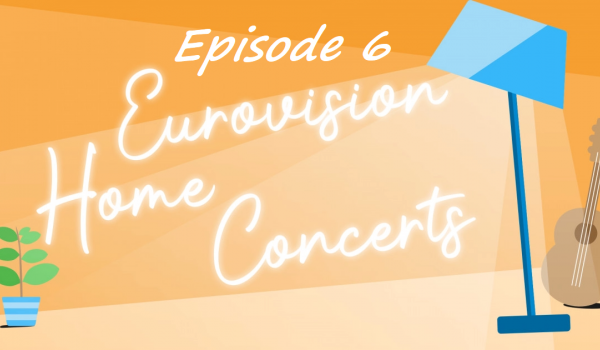 Sunday, 03 May 2020
After the first , second , third , fourth and fifth episode , the "Eurovision Home Concerts" series , continues to unwind with the sixth episode set to be released on Eurovision.tv through its official Youtube channel on May 8.

The 'Eurovision Home Concert' series

Eurovision Home Concerts is Eurovision tv's new series on its YouTube and social channels to bring the music to the people. The project features several Eurovision artists which sing their ESC entries and a cover that is determined by an online voting.The choice of cover song is voted on by the social media followers using a poll as chosen by the artist themselves.

The next set of acts has been confirmed for the 6th episode of Eurovision Home Concerts. A total of seven talented acts will be performing in the next episode of Eurovsion Home Concerts which will be released on May 8. These are:

Jedward (Ireland 2011&2012) – Lipstick(2011) & Waterline(2012) & Satellite (Germany 2010)
The Mamas (Sweden 2020) – Move
Benny Cristo (Czech Republic 2020) – Kemama
Efendi (Azerbaijan 2020)– Cleopatra & Drip Drop (Azerbaijan 2010-Safura)
James Newman (United Kingdom 2020) – Last Breath & Birds (The Netherlands 2013 -Anouk)
SuRie (United Kingdom 2018) – Storm & Hard Rock Hallelujah (Finland 2006- Lordi)
Lea Sirk (Slovenia 2018) – Hvala ne! & If Love Was A Crime (Bulgaria 2016- Poli Genova)
Michela (Malta 2019) – Chameleon & Where I Am (Denmark 2017 - Anja Nissen)
Hera Bjork (Iceland 2010) – Je Ne Sais Quoi & Eres Tu (Spain 1973- Mocedades)
Paula Seling & Ovi (Romania 2010 & 2014)– Play With Fire (2010) & Miracle (2014) & Fairytale (Norway 2009- Alexander Rybak)
Suzy (Portugal 2014) – Quero Ser Tua & A Million Voices (Russia 2015 - Polina Gagarina)

Fann are invited to vote for the cover songs the Eurostars should perform through the ESC social media accounts.