Ireland: RTÉ to broadcast special Eurovision show "Magic Eurovision Moments"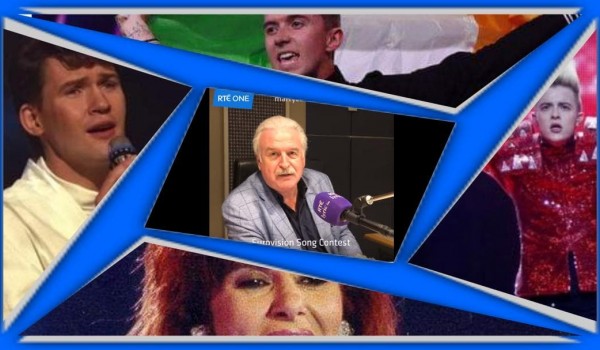 Saturday, 25 April 2020
RTE, the Irish national broadcaster has revealed its decision to broadcast the special ESC show "Marty's Magic Eurovision Momements" in addtion to the show "Eurovision: Europe shine Light".

After the EBU canceled this year's Eurovision on March 18, which would have taken place in Rotterdam on May 12, 14 and 16, several radio broadcasters have decided to do broadcast alternative Eurovision programs - in addition to the non-competition show Eurovision: Europe Shine A Lighton May 16 . RTE is among the national broadcaster to air its own alternative program. Namely will be broadcasting the show "Marty's Magic Eurovision Momements".

Marty's Magic Eurovision Momements

RTE' s alternative will be presented to us by its Eurovision commentator, Marty Whelan and will see a summary of special Eurovision moments over the years. Marty himself will make his picks but is inviting fans to give a hand. Fans are invited to choose their own favorite Eurovision moments ans share them by sending to the email martyeurovisionmoments@rte.ie .

The Eurovision commentator gives a sample of his favorite one Johnny Logan (Ireland 1980 and 1987), Dana (Ireland 1970), burning pianos (Austria 2015), Verka (Ukraine 2007), Finn Kalvik (Norway 1981), Dustin (Ireland 2008), Poland 2014.

Marty says:

We want to include as many of yours as we can. I hope you'll send in some of your memories, if you can remember them.

Eurovision: Europe Shine A Light

The Irish broadcaster has already confirmed that will join the list of broadcasters that will air the special Eurovision show 'Eurovision: Europe Shine A Light' that will be replacing this year's cancelled edition of the ESC due to the coronavirs outbreak. RTE will air on May 16, at 21:00 CEST the show that will honor this year's 41 competing acts that didn't have the chance to perform on the Eurovision 2020 stage in Rotterdam and will feature a line up of pasts Eurovision participants.