Eurovision 2022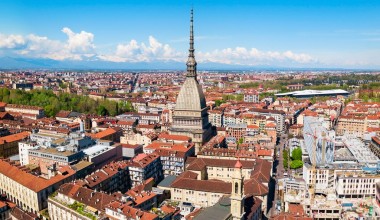 Turin has submitted their application for hosting the 66th Eurovision Song Contest, becoming the first candidate city of the ESC 2022 host city bidding race.
Friday, 09 July 2021
SRF, the Swiss German speaking national broadcaster has made an open call for songs for Eurovision 2022 with the submission window to open on September 1, 2021.
Thursday, 08 July 2021
The third entry out of four that will compete in the upcoming Junior Songfestival 2021, titled "Be Alright" to be performed by Priscilla , has been released.
Wednesday, 07 July 2021
The Italian broadcaster, RAI, has commenced the bidding process that will determine which city will host the next edition of the Eurovision Song Contest in 2022.
Wednesday, 07 July 2021
RTSH, the Albanian national broadcaster, has confirmed that they will be taking part in Eurovision 2022 in Italy and has opened the sumbission window for the 60th Festivali i Kenges.
Monday, 05 July 2021